Events
Cerrillos Hills State Park offers a full range of recreational, educational and nature-based programs held throughout the year. Activities include native grass & wildflower hikes, bird watching, landscape photography, geology, snakes, high desert animals, star gazing, lunar facts and lore with the ranger & talented guest speakers.
From cultural and historical facets, to natural history and traditional programs, you're invited to learn, to play and to enjoy! We encourage families, friends and youth to enjoy the great outdoors. Get updates in your inbox on Park events! Just drop a line to [email protected]. We never share or sell your e-mail.
For more information about any of the events listed below, please contact the Cerrillos Hills State Park at (505) 474-0196.
Movie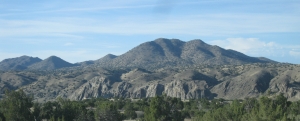 Thursday - June 01, 2023
Cerrillos Amigos would like to share a video we think everyone would enjoy. In the Mining History of the Cerrillos Hills, historian Bill Baxter describes the beginnings of the area's first mines. Cerrillos Hills State Park contains a little over 5 miles of trails and is located on the southern edge of the Cerrillos mining district.
Mining History of the Cerrillos Hills - YouTube
Program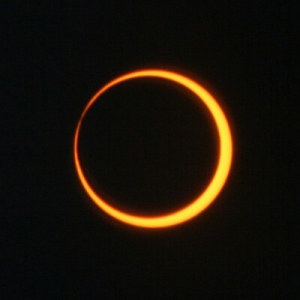 Saturday - October 14, 2023
Annular Solar "Ring of Fire" Eclipse in the Park - eclipse glasses provided. Viewing location will be near main entrance vault toilet & upper parking lot. Bring a chair - Be prompt - 9 am.
On October 14, 2023, the moon will pass in front of the sun, and an annular eclipse will be visible over much of the United States and Central and South America. Unlike a total solar eclipse, the moon will not completely block the sun and make day appear like night. It will, however, make the sun appear like a thin ring of fire and has opportunities to be equally exciting to photograph. The difference between an annular and a total eclipse is that the moon's orbit varies slightly in its distance from Earth. If an eclipse occurs when the moon is at a farther point during its orbit, it will appear slightly smaller and not large enough to cover the sun completely.
The partial eclipse will begin at 9:13 AM and end by 12:09 PM. In Albuquerque, New Mexico the duration of annularity will be for 4 minutes and 48 seconds with the maximum annularity at 10:37 AM.
Meet at the main park entrance, 1/2 mile north of Cerrillos Village on County Road 59.
To help streamline your arrival, bring $5 exact cash or check to pay the park fee of $5 per vehicle and follow the self-permit process upon arrival.
Free with a valid New Mexico State Park pass.
photo credit: NASA/Bill Dunford