Hike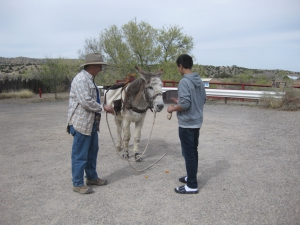 Sunday - June 11, 2017
Donkeys played an important role in the mining history of the Cerrillos Hills. Come walk the trail with live Donkeys and see the tack and gear they wore and how they helped miners.
Hike starts promptly at 10am
Meet in the main parking lot, ½ mile north of Cerrillos village on County Road 59.
$5 exact change cash or check per vehicle or free with a valid New Mexico State Parks pass.