Events
Cerrillos Hills State Park offers a full range of recreational, educational and nature-based programs held throughout the year. Activities include native grass & wildflower hikes, bird watching, landscape photography, geology, snakes, high desert animals, star gazing, lunar facts and lore with the ranger & talented guest speakers.
From cultural and historical facets, to natural history and traditional programs, you're invited to learn, to play and to enjoy! We encourage families, friends and youth to enjoy the great outdoors.
Get updates in your inbox on Park events! Just drop a line to sarah.wood@state.nm.us. We never share or sell your e-mail.
NOTE: Follow this link to subscribe to Park events http://eepurl.com/NEWI9
For more information about any of the events listed below, please contact the Cerrillos Hills State Park
(505) 474-0196.
Program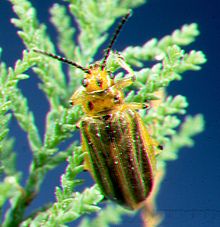 Saturday - March 15, 2014
Introduced as a bio-control, the Tamarisk Leaf Beetle is spreading throughout the current range of the tamarisk tree. Join Debra Hill of the US Fish and Wildlife Ecological Services for this informative presentation.
Program starts promptly at 2:00 pm.
Please meet at the Visitor Center, 37 Main St, Cerrillos.

Movie - Program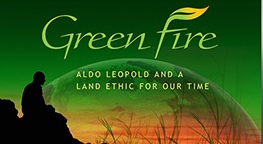 Saturday - March 22, 2014
From his early days in the New Mexico Territory with the Forest Service, Aldo Leopold went on to become the guiding force behind the land stewardship ethic found in modern natural resource management. Join us for this special screening and discussion.
The first full-length documentary film ever made about legendary environmentalist Aldo Leopold, Green Fire highlights Leopold's extraordinary career, tracing how he shaped and influenced the modern environmental movement. Leopold remains relevant today, inspiring projects all over the country that connect people and land.
Green Fire made its nationwide public television debut in April 2013 and continues to be carried on public television stations around the country!
Program starts promptly at 2:00 pm.
Please meet at the park visitor center, 37 Main St., Cerrillos.
Hike - Night Program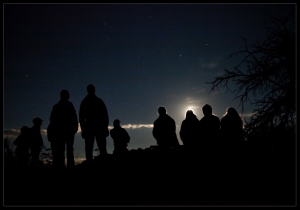 Friday - March 28, 2014
As the sun sets, the transition from day to night is a wonderful time to experience the rhythm of nature. Come welcome night rise on this leisurely guided hike.
Program starts promptly at 7:00 pm.
Meet at the park entrance 1/2 mile north of Cerrillos village on Country Rd 59. $5 per vehicle, exact change cash or check.