Hike
Workshop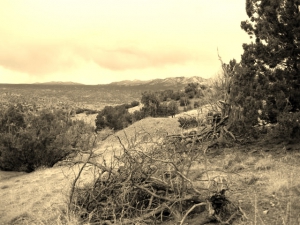 Sunday - March 22, 2020
The best made trails maintain themselves. The five miles of trails in the park provide examples of good and poor trail design. Park seasonal ranger, Eli will get you up to speed with sustainable practices to help you learn the do's and don'ts of sensible trails maintenance. Come ready to work and learn.
Program starts promptly at 11am.
Cerrillos Hills State Park entrance 1/2 mile north of Cerrillos village on County Road 59. $5 per vehicle, exact cash or check.