Program
Visitor Center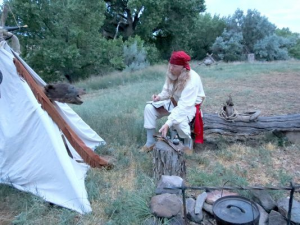 Sunday - October 22, 2017
Trapping and trekking in the western frontier. What was it like? Come find out as Stephen Dixon, in costume and character, shares the story of James Ohio Pattie. Co-sponsored by the New Mexico Humanities Council & the Department of Cultural Affairs, this program is made possible by the generous support of The Amigos de Cerrillos Hills State Park.
Program starts promptly at 2pm
Cerrillos Hills State Park Visitor Center - 37 Main Street, Cerrillos, NM. Donations welcome.