Program
Visitor Center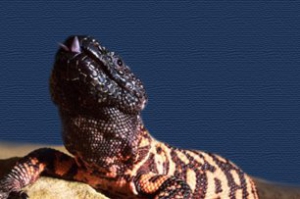 Saturday - August 12, 2017
North and South America's most legendary lizard. Jerry Tuttle will bring live lizards, share their lore and legend and help you learn about the unique qualities of their venom. See these living fossils from the time of T-Rex.
Program starts promptly at 2pm.
Donations welcome.
Cerrillos Hills State Park Visitor Center - 37 Main Street, Cerrillos, NM.